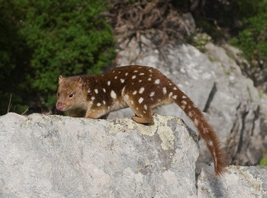 On the 3 May 2016, the NSW Government has released it's proposed Biodiversity Reform Package. The Draft Biodiversity Conservation Bill 2016 is not released for public comment and submission period close on 28 June 2016.
The resulting NSW Biodiversity Conservation Act 2016 will replace the Threatened Species Conservation Act 1995, Native Vegetation Act 2003, Nature Conservation Trust Act 2001, and the plant and animal provisions of the National Parks and Wildlife Act 1974. 
The NSW Government is transforming the way the biodiversity is managed, protected and enhanced in NSW. The reforms build on the best aspects of existing policies and programs and address weaknesses in the current system. The reforms implement the recommendations from the Independent Biodiversity Legislation Review Panel (the Panel) to government.
The proposed Biodiversity Conservation Act and changes to existing laws will take advantage of the best available science and data about biodiversity and land management to modernise the policy, legislative, institutional and financial framework for biodiversity conservation.
According to the NSW government, the reform will:
enable ongoing agricultural land management;

facilitate ecologically sustainable development;

enhance biodiversity conservation on private land;

set and achieve clear biodiversity objectives;

Threatened species and communities will continue to be identified and more effectively conserved; and,

Our native plants and animals will be strongly protected.
More information is available at https://www.landmanagement.nsw.gov.au/
Green Tape Solutions is currently drafting a submission. Contact us if you would like to know more about the changes proposed in the Bill.
References:
NSW Government - www.landmanagement.nsw.gov.au/home/biodiversity-reforms-overview/